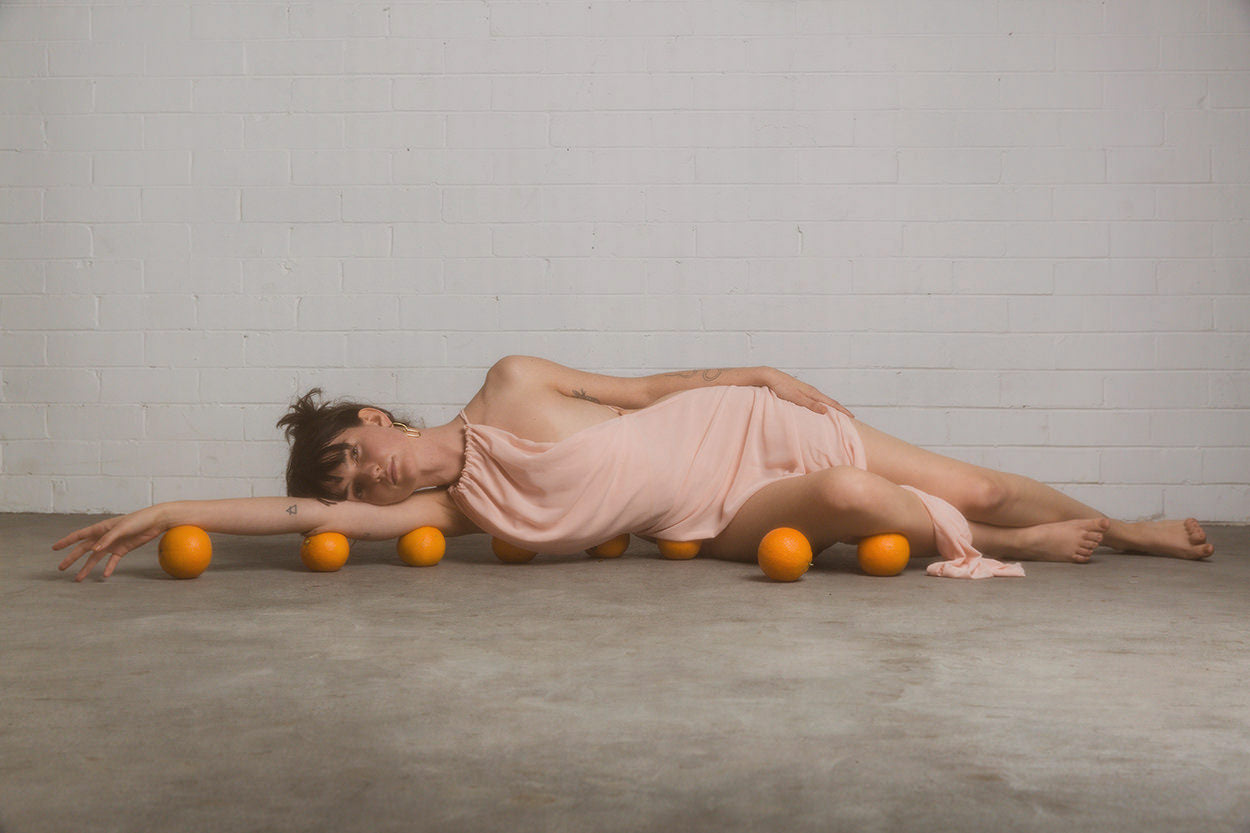 Based in New York, Maripossa debuted in Australia in 2010. On release of the first collection founder Lauren Besser received the Young Designer Award during F/W 2011/12 Mercedes-Benz Fashion Week in Berlin, Germany. Following this, Lauren was selected as a semi-finalist for the British Realise Your Dream Awards 2012, and a finalist for the Melbourne Design Awards 2012. The name Maripossa is an ode to the Spanish word for butterfly, a reminder of metamorphosis and ephemerality.
Drawing on a background in psychology, Lauren is guided by experimentation and instinct. This playful nature is evident with each collection wherein pieces continue to provoke curiosity and dialogue between wearer and observer. Focusing on notions of contradiction and opposition, coarse metals are transformed into fabric-like jewelry which are then hand dyed. By interspersing contrasting mediums each piece has its own distinct sense of aesthetic malleability. Imagination and introspection are embedded into the works and accompanying campaign imagery, a testament to the self-taught artist's creative direction. Organic rings and cuffs are formed utilising the process of lost wax casting with a focus on recycled metals, melting and repurposing solid gold heirlooms into new pieces. 
Maripossa have worked with Swarovski, supplying their multi-brand global concept stores alongside Jean Paul Gaultier and Oscar De la Renta, been worn by Rihanna, Georgia May Jagger, Kimbra, Nai Palm, Pari Ehsan among others, and featured in Vogue, Harper's Bazaar, Russh, Oyster, Grazia, Fallen, Faint, FashionTrend, Cleo, InStyle, Sunday Life, The Age, The Sydney Herald, Berlin FashionTV, WWD. The label is stocked in select boutiques, Australia's Museum of Contemporary Art (MCA) in Sydney, the Museum of Old & New Art (MONA) in Tasmania, and the Melbourne Museum in Victoria.
Passionate about social impact advocacy, Maripossa donate proceeds from each online sale to United Nations Women National Committee Australia.
We acknowledge the ancient homeland and traditional territory of the Lenape people (New York) and the Wurundjeri people of the Kulin Nation (Melbourne), the Traditional Owners of the land on which we live, work and create. We pay our respects to Elders past, present and emerging.